Service. Quality. Luxury. Your boutique carpet manufacturer.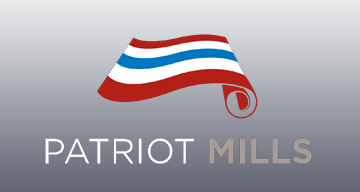 Carpet Dealer Specials
The same high-quality carpet in deeply discounted special runs.
In addition to our running lines, we also manufacture specialty products, using the highest quality nylon and PET yarn. These "Specials" from Patriot Mills are deeply discounted and offer customers real value. We carefully shop for left over high-quality yarns and manufacture rolls of carpet that adhere to our exacting standards – from our premium backing to higher twist levels that ensure better durability and performance. These single-run styles, available in 5-15 rolls of finished carpet, are priced right.
Patriot Mills tufts many of our Specials just like we would tuft our running lines. Because we use our same running line construction, the quality is consistent every time. More often than not, Specials from Patriot Mills are snapped up as quickly as they are available.
Because carpet from Patriot Mills gives both the dealer and its customers exceptional value, our dealers sell it with confidence.
Specials will perform to FHA minimum standards in the following areas: Delamination, Side Match, Tuft Bind, Pill Test (flammability).